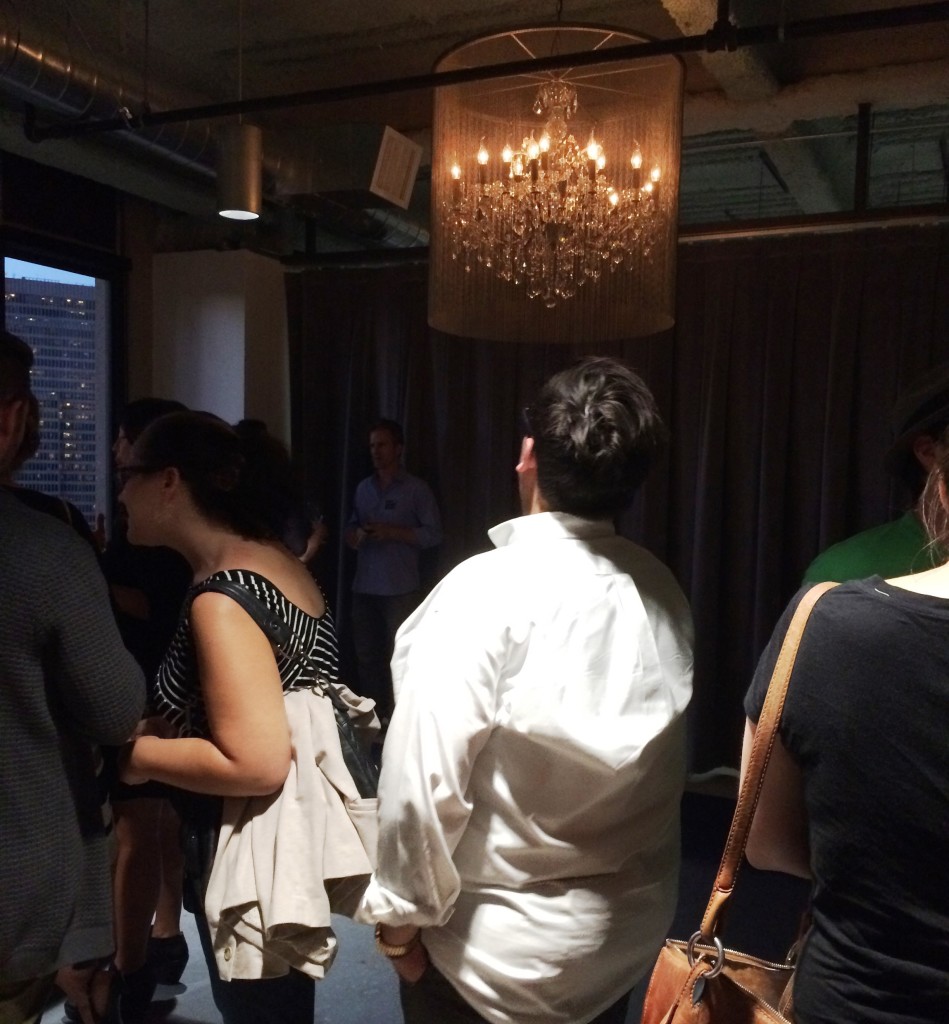 Last week the PR/marketing firm Edelman threw a party to show off their new San Francisco digs, which are on the twenty-seventh floor of the fancy skyscraper at 525 Market Street. Hence the hashtag #LifeOn27. I asked about the strategic value of this soiree at the entrance, and the door girls (who were employees) said it was a recruiting thing.
I was invited by a Promoted Tweet (Twitter's ad unit). I would post a screenshot but I couldn't find it again — maybe @EdelmanSF deleted the post? Or do Promoted Tweets expire and disappear? Anyway, the RSVP website was hosted on — I am not kidding — www.MarketStreetMustacheRide.com, which now redirects to www.SFEdelmanStudioTour.com. I did not witness any mustache rides, but I can't promise they didn't happen.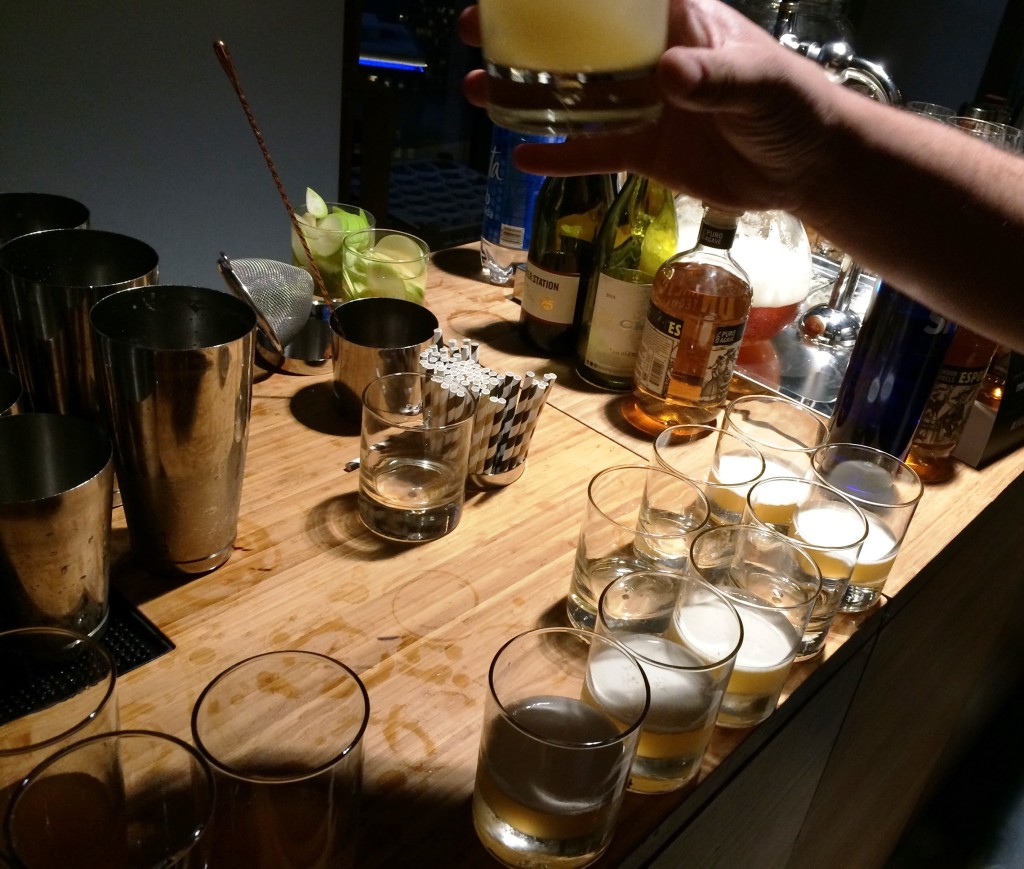 There were three kinds of open bar: alcoholic, taco, and donut. I asked the guy slinging cocktails if he thought the party was as crazy as I did, and he was like, "This is NOTHING." Apparently many companies are terrible at marshalling resources.
'Cause look — it's not hard to hire people. You throw an ad up on Craigslist and applicants start emailing you right away. I guess Edelman wanted to poach other companies' employees, who wouldn't be trawling job listings? Maybe this makes sense, but to me it seemed overly decadent. I'm not sure a superior class of candidates decides to attend a party because the Twitter ad mentioned free booze.
Here are the snapshots I took while Alex and I wandered around: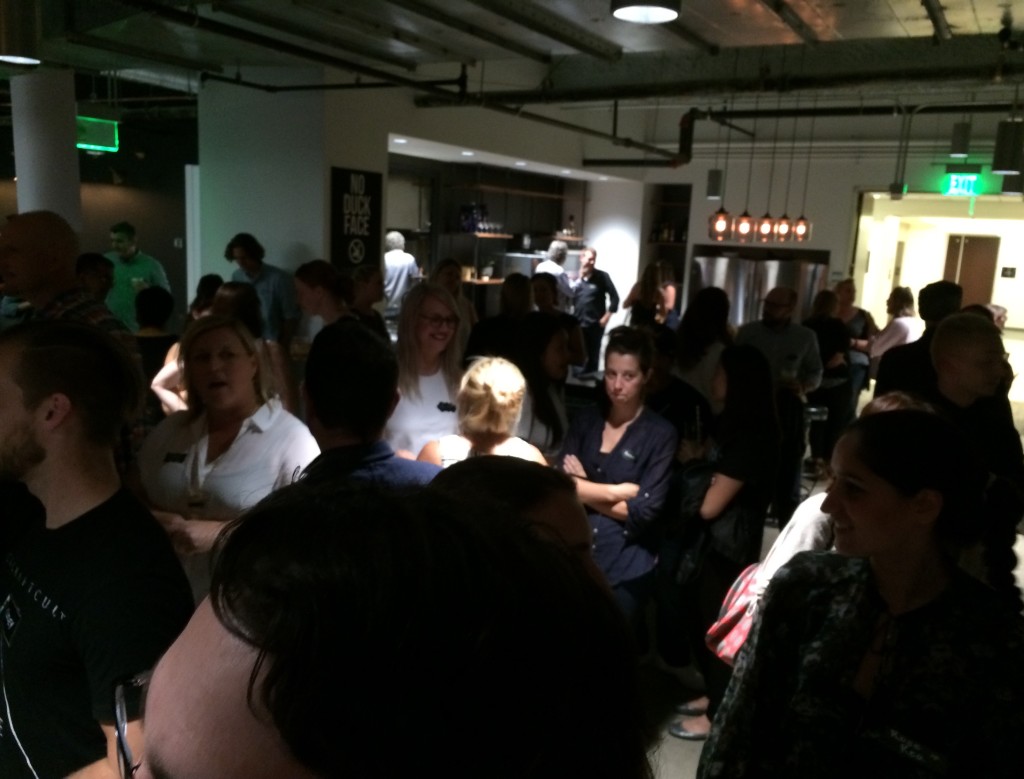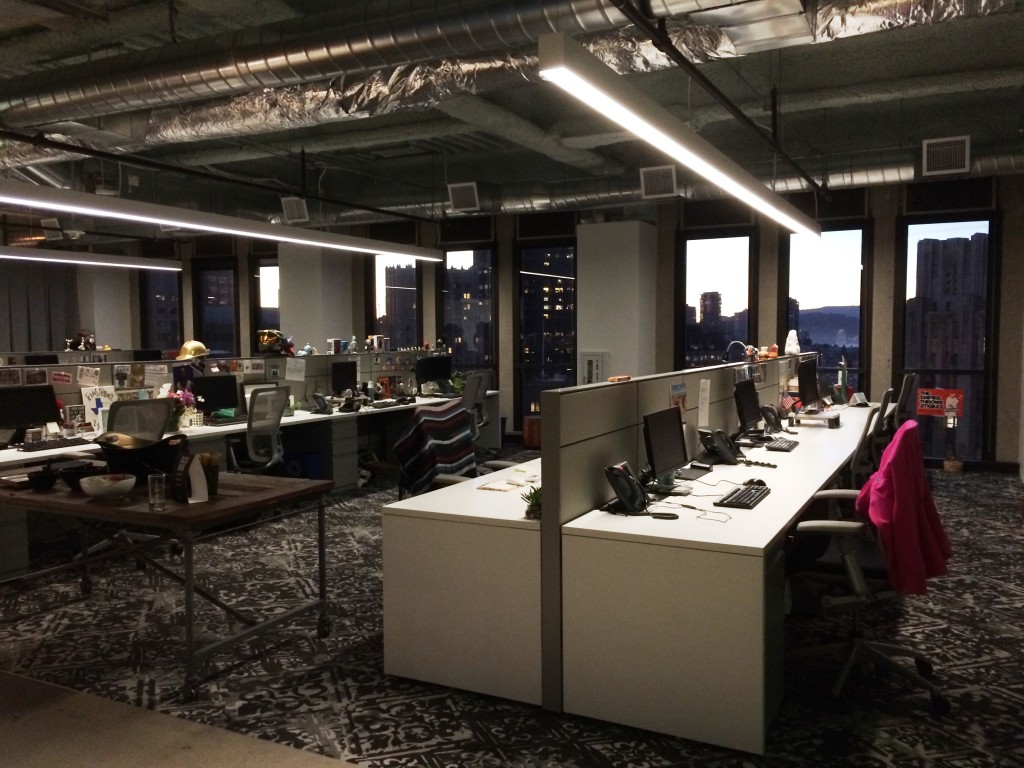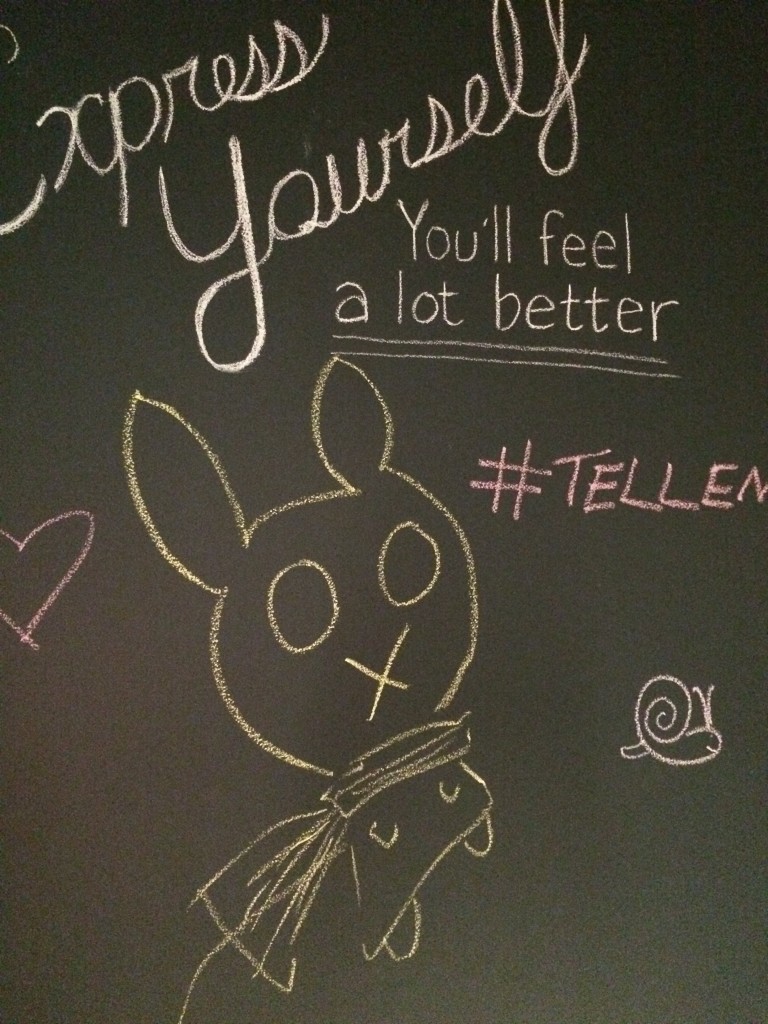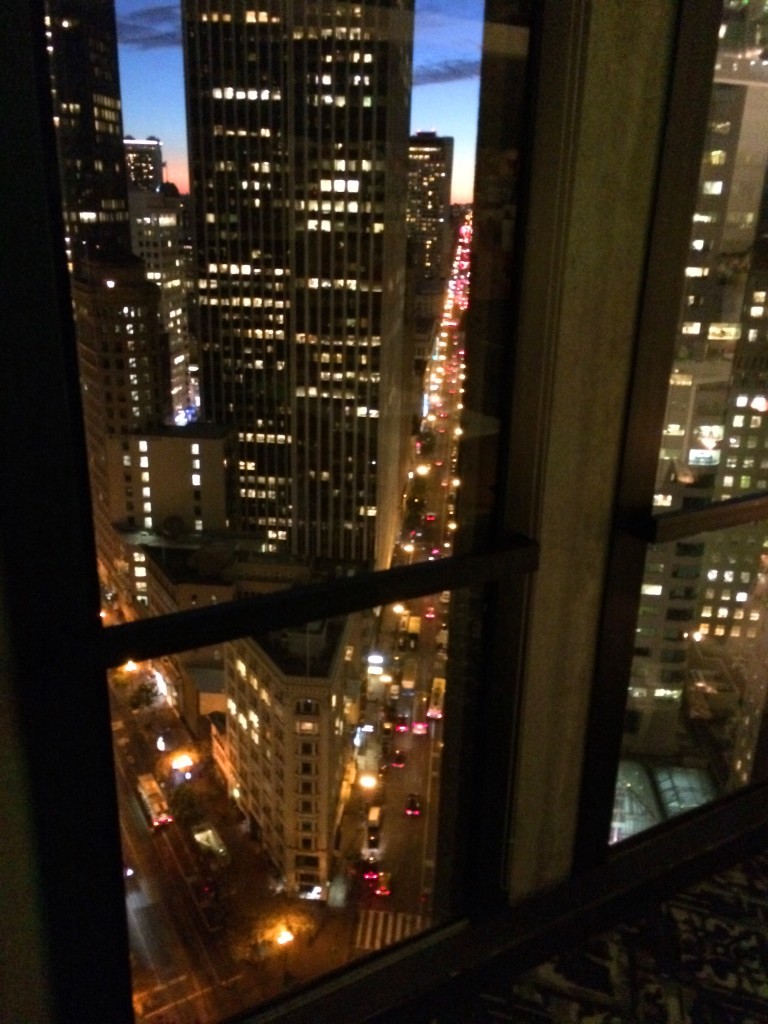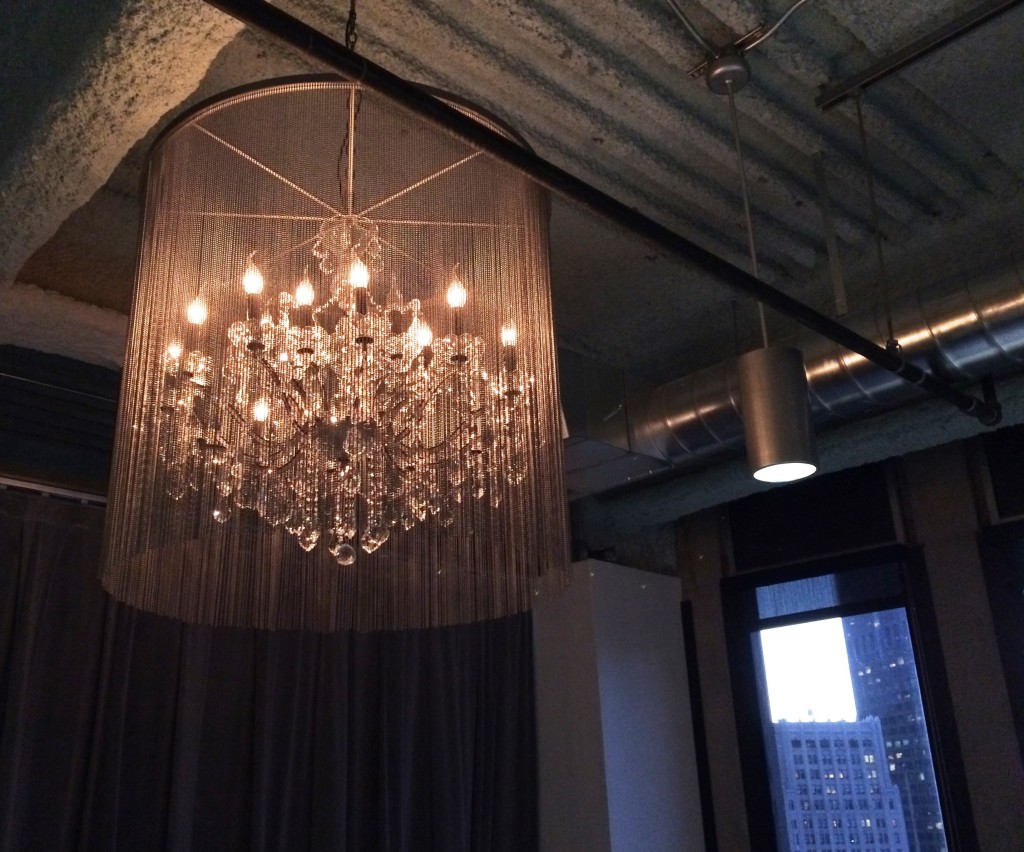 If you can explain the business utility of this event to me, please get in touch.