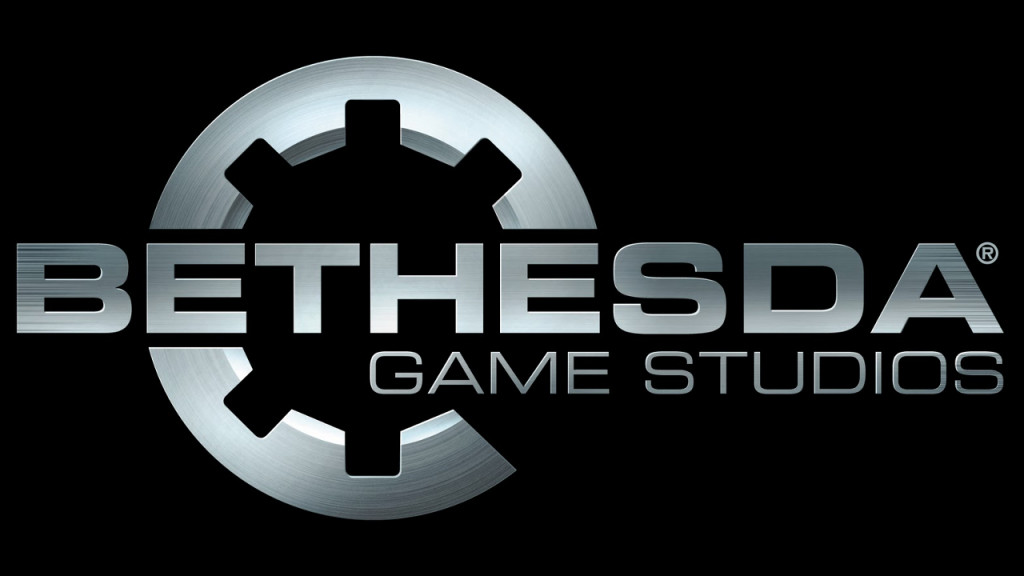 Stephen Totilo, the editor-in-chief of video-game blog Kotaku, just published a piece alleging that Kotaku has been ill-treated by two very large video-game studios:
For the past two years, Kotaku has been blacklisted by Bethesda, the publisher of the Fallout and Elder Scrolls series. For the past year, we have also been, to a lesser degree, ostracized by Ubisoft, publisher of Assassin's Creed, Far Cry and more.

In those periods of time, the PR and marketing wings of those two gaming giants have chosen to act as if Kotaku doesn't exist. They've cut off our access to their games and creators, omitted us from their widespread mailings of early review copies and, most galling, ignored all of our requests for comment on any news stories.
I used the word "alleging" not because I don't believe that Kotaku has been stonewalled, but because I disagree that the companies are doing anything wrong. Yes, it would be annoying — even infuriating — to be cut off, and I support Kotaku's right to publicize the issue. But I object to Totilo's implicit attitude of entitlement. And I disagree with everyone who thinks that Bethesda and Ubisoft are behaving unethically. That position depends on the idea that journalists deserve access, that they have some inherent right to interviews, review copies, and answered emails. They don't.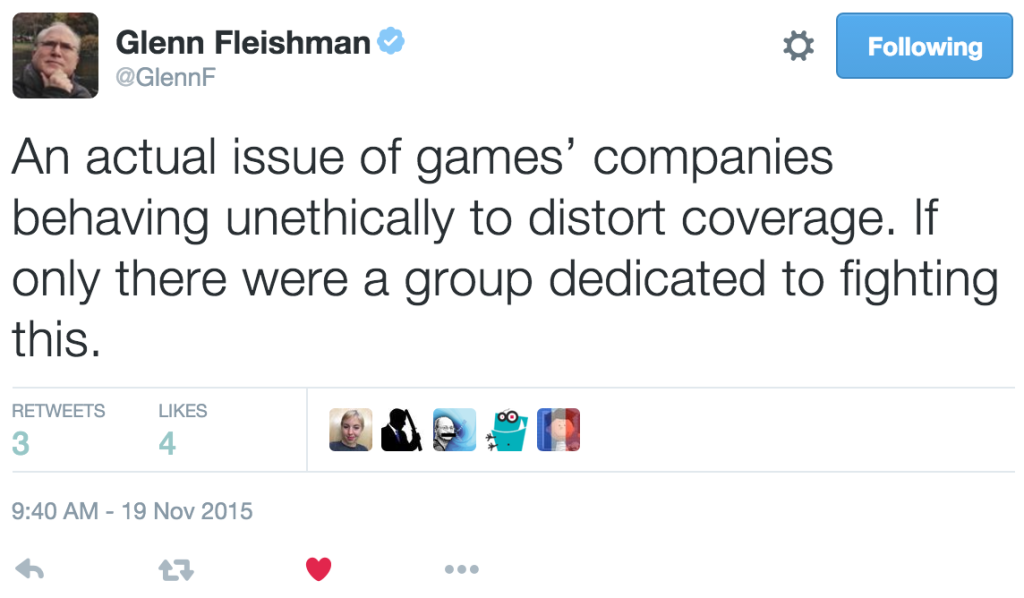 Totilo asserts:
Too many big game publishers cling to an irrational expectation of secrecy and are rankled when the press shows them how unrealistic they're being. There will always be a clash between independent reporters and those seek to control information, but many of these companies appear to believe that it is actually possible in 2015 for hundreds of people to work dozens of months on a video game and for no information about the project to seep out. They appear to believe that the general public will not find out about these games until their marketing plans say it's time. They operate with the assumption that the press will not upend these plans, and should the press defy their assumption, they bring down the hammer. […] Millions of people still read our stories about them. The companies just leave themselves a little more out of the equation.
True, it's silly to expect to be able to keep information totally under wraps in the Internet Age. But with respect to Bethesda and Ubisoft "bring[ing] down the hammer" and absconding as much as possible — yes, that is their intent! They think it's a wise business decision — whether that's true is irrelevant to my point. The whole point of PR and marketing divisions is to propagate the perspective you want and quash the one you don't. A method of quashing is limiting access. It would make no sense for Bethesda and Ubisoft to throw the doors open to Kotaku and welcome all scrutiny.
For the better part of two years, two of the biggest video game publishers in the world have done their damnedest to make it as difficult as possible for Kotaku to cover their games. They have done so in apparent retaliation for the fact that we did our jobs as reporters and as critics. We told the truth about their games, sometimes in ways that disrupted a marketing plan, other times in ways that shone an unflattering light on their products and company practices. Both publishers' actions demonstrate contempt for us and, by extension, the whole of the gaming press. They would hamper independent reporting in pursuit of a status quo in which video game journalists are little more than malleable, servile arms of a corporate sales apparatus. It is a state of affairs that we reject.
Totilo and Kotaku's staff are free to reject this "state of affairs", but Bethesda and Ubisoft are also free to ignore them. Crucially, Bethesda and Ubisoft are not violating any obligation or doing anything wrong. They never made a promise to renege on. The companies are acting to further their own plans, which have nothing to do with disseminating information to an ad-viewing gamer public (which is Kotaku's goal). Are they being immature? Maybe — that's a different argument. Is the tactic counter-effective, as Totilo seems to think? Also a separate discussion — but it's definitely not evil. It's just corporate.
Note: I wrote this quickly so I'm probably going to fix typos and wording later.