Brands often get hashtags wrong to the extent that it gives me secondhand embarrassment. Or they don't seem to know why they're prompting people to use a certain hashtag. It's like they think, "The cool kids are doing hashtags, and we want to be hip, so we'll do hashtags too!"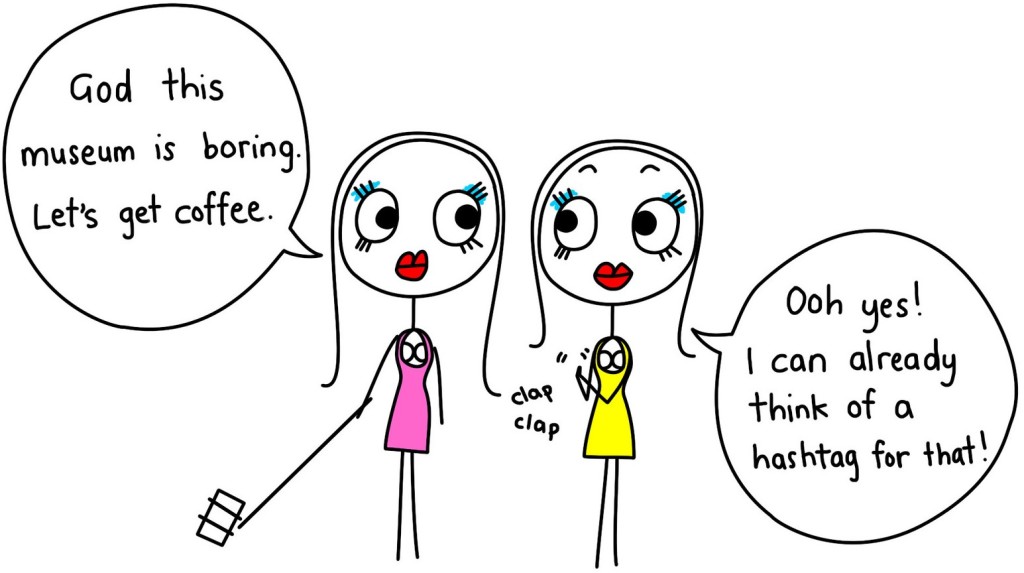 Example: Last fall I went to the Asian Art Museum's exhibit Gorgeous. Near the gallery entrance, a big poster instructed me to post photos on social media with the hashtag #HelloGorgeous. (See also: SFMOMA on Tumblr.) For one thing, I didn't do it, because there was no compelling reason why I should. For another, #HelloGorgeous is generic enough that most of the Instagram posts using it were unrelated. Generality could be a plus if it aided exposure, but the Asian Art Museum didn't benefit; although #HelloGorgeous is frequently used, it's not an intuitive search term. So what was the point? #SFGorgeous would have been better. Brand-building hashtags need specificity.
Some companies get it right, or at least righter. GEICO's #BrakeTheHabit video contest, which aims to promote safe driving among teens, is relatively well-conceived. When you search #BrakeTheHabit on Twitter, you encounter content that's actually relevant to GEICO's promotion. Furthermore, the phrase is catchy, and a good use of triggers. People seem to be responding:
@GEICO My submission for the #BrakeTheHabit Video Contest! Reduce distractions by putting down your phone! https://t.co/PyYPhkWmvc

— Ben Schmidt (@Bdschmidt27) April 12, 2015
You go, Glen Coco!
GEICO could greatly improve their webpage for the contest, and thus encourage media coverage, by including pictures and writing snappier copy. But that's neither here nor there; the hashtag #BrakeTheHabit is just about perfect for its purpose.