Spoiler alert: I don't actually edit Wikipedia. The only individual I'm aware of who does is that wonderful man crusading against the ungrammatical phrase "comprised of". But these volunteer models serve as stand-ins for other Wikipedians: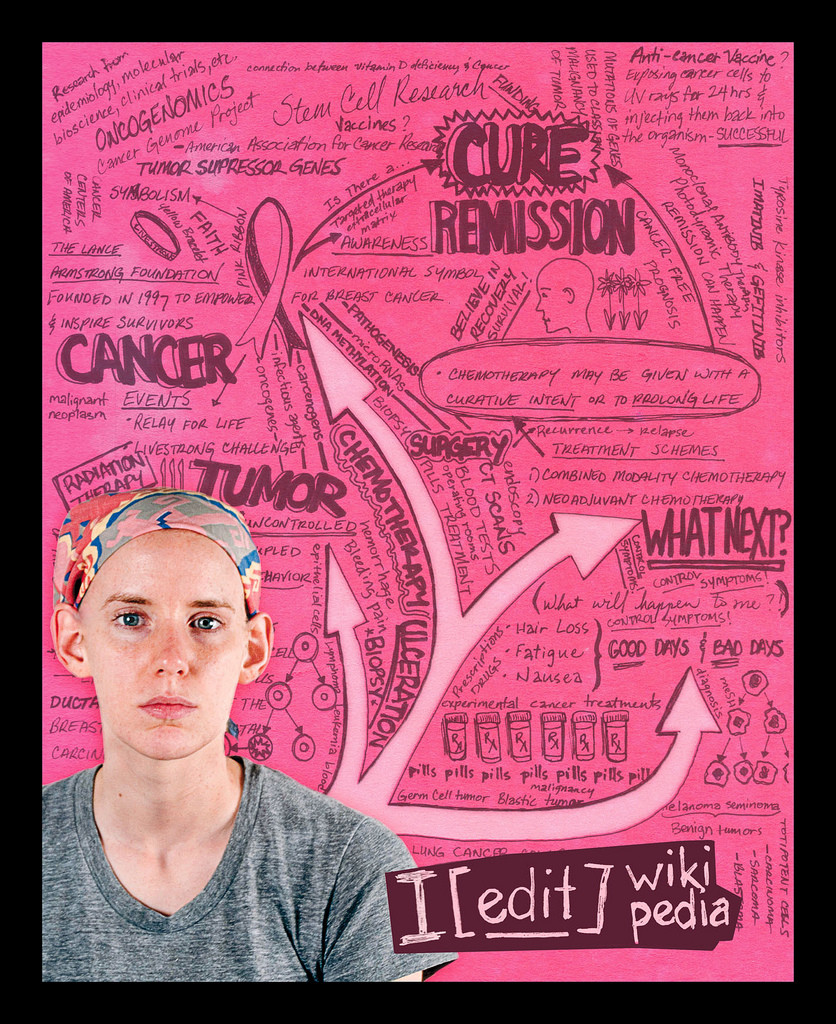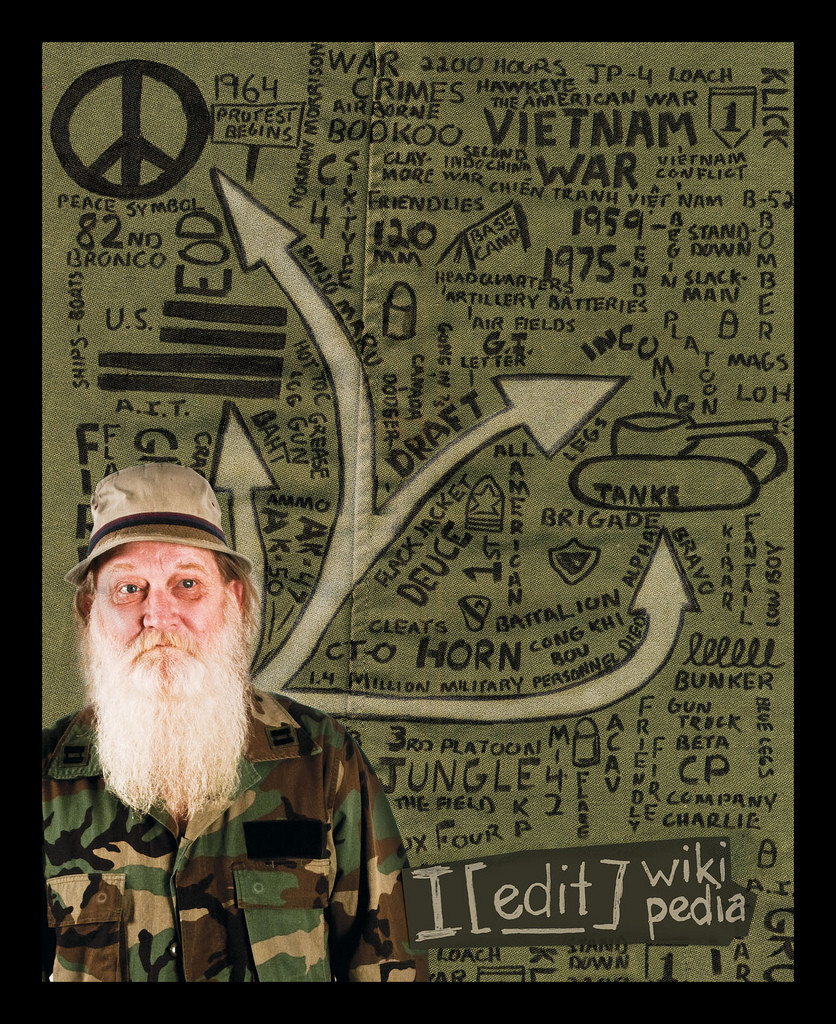 In 2008, students designed Wikipedia posters as an assignment for an art-direction class taught by Holly Shields at Texas State University. Flickr user mikeedesign explains how the posters were meant to mitigate the perceived unreliability of Wikipedia: "Our concept was to present an everyday person as an 'expert' on a specific subject in order to show that whether the information comes from a university professor or from an avid gamer, it is still reliable. […] We felt this approach humanizes the experience of Wikipedia."
I love these posters. They depict the rabbit-hole glory of exploring obscure entries about a topic you find fascinating. However, your mileage may vary — for instance, my dad dislikes the TSU designs. To him, scribbled thought-trees look like a disorganized tangle of information, not something he would ever want to read.
Much as I personally enjoy them, the posters fail when it comes to People-Optimized Marketing. The text is certainly not readable at a glance. And although the sight may provoke your brain to twitch — "What the heck am I looking at?" — the posters won't arouse emotion unless you already adore Wikipedia. It would also help to have the models smile. Cancer patients and veterans don't have to be grim! People in tough circumstances can still feel joyful about their hobbies.