Last month I visited GoFundMe's website to donate to the campaigns for Alton Sterling and Philando Castile's families. After I finished that task, GoFundMe showed me an array of other people's fundraisers. I clicked through to look at a few of them, perhaps voyeuristically. One representative campaign is seeking ten thousand dollars for a father without health insurance. He needs a knee surgery, so he can go back to his construction job and keep paying child support.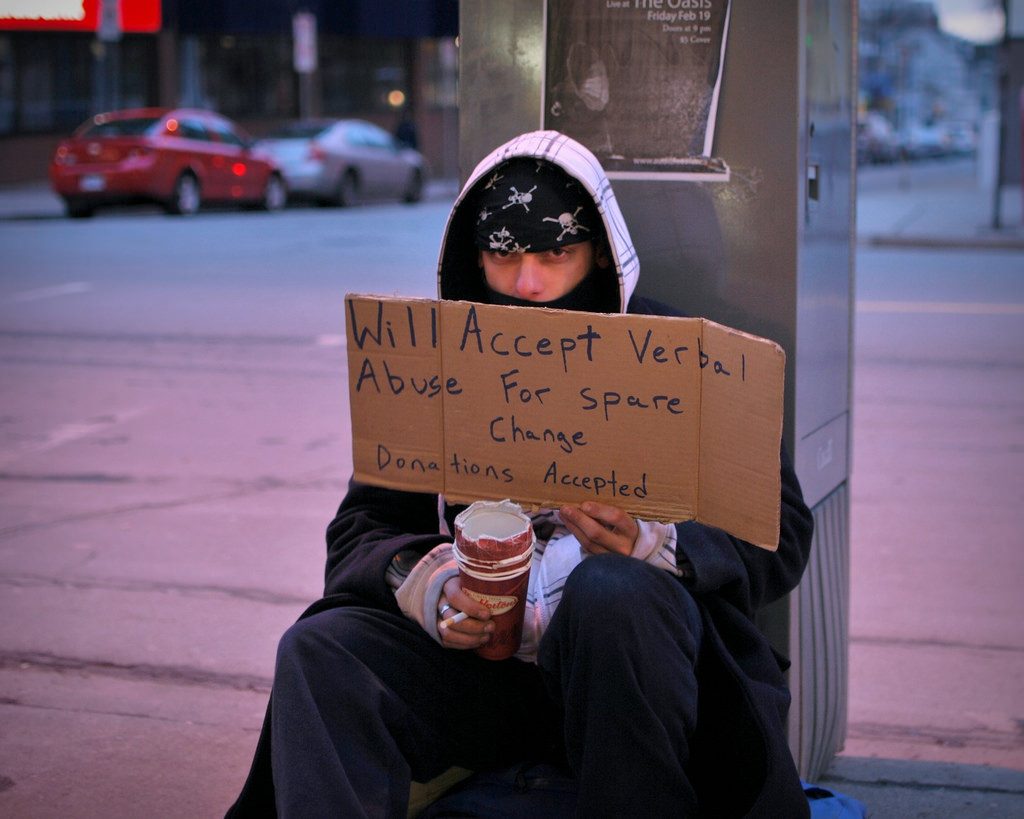 Crowdfunding has certainly been critiqued before as a woefully inadequate way for society to address its collective ills. People have to rely on connections and charisma in order to obtain medical care or be able to pay their rent. Encountering these campaigns puts each of us in the position of arbiter — how do we decide to dole out our dollars? And how do we cope with the unceasing cacophony of sheer need?
Every time I skim through my Tumblr dashboard, another queer youth is being kicked out of their house and needs to cover the gap in support. On Twitter there's a bail fund for every urban protest. Occasionally my Facebook friends ask for help affording vet bills.
Navigating this cyberscape is akin to walking along a busy city street and turning away from all the panhandlers because you can't choose among them. Or handing out change based on arbitrary factors — from each according to their bank balance, to each according to their ability to look cheerful while playing the tambourine.
The crowdfunded version of charity requires far more emotional labor from all the participants than institutional charity. My monthly commitments to standard charities are easy — the sums disappear every month and the receipts show up in my inbox.
People who start campaigns on GoFundMe and similar platforms have to perform their suffering compellingly or face fundraising failure. Those of us who have money to donate, even if it's only a little, are thrust into judging which supplicants are eligible for a less miserable existence.
Nothing indicates the rise of the precariat quite like scrolling through thumbnails on GoFundMe, wishing you had enough money to pay for everyone's knee surgery.