I just got back from my road trip. It was supposed be an epic journey and for the most part, the trip held up its end of the deal. Last night I came home from driving through hundreds of miles of America, telling Alex to look at the mountains. I said that over and over again: "Alex, look at the mountains!"
Then I asked him to change the music and hand me a potato chip, another potato chip, another potato chip please. Alex was great. We listened to HP Lovecraft stories from LibriVox and it was great. (Example: The Shadow over Innsmouth.)
So anyway, last night I tore into an order from Pioneers Press that arrived while I was away. I had a lovely stack of mail to open and the Pioneers package was what I couldn't keep my hands off of. After watching Big Love with my mom, I climbed into bed and raced through Becoming the Media: A Critical History of Clamor Magazine (informative) and Daring to Struggle, Failing to Win: The Red Army Faction's 1977 Campaign of Desperation (brutal).
I had a hell of a time getting sleepy, so I also finished the novel On Such a Full Sea by Chang-Rae Lee, which was like The Windup Girl meets Brave New World. EXCELLENT.
Can you believe that I haven't gotten to the point of this post yet? Just now, drinking tea, I read Friends, Get Wayward. The author, Adam Gnade, might be famous. It's kind of unclear to me, the way it always is with these indie-publishing kids. Adam Gnade reminds me of Daniel Vaccerelli but with a totally different shtick. It's the dedication to an aesthetic, I guess.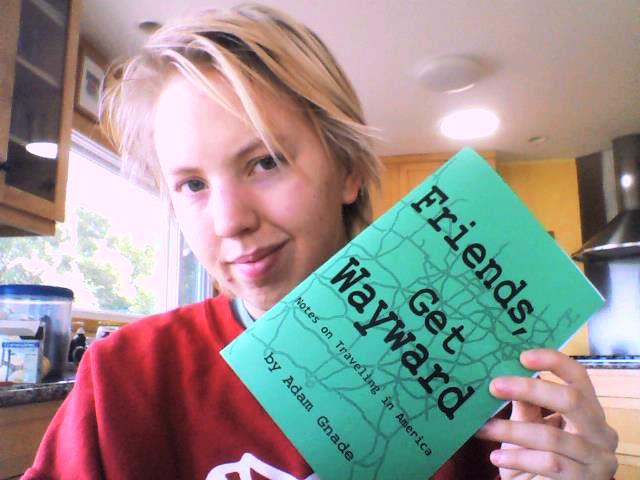 Friends, Get Wayward was very stream-of-consciousness. The best parts were vignettes of encounters with strangers, whether direct collisions or conversations that the author overheard and recorded. He mentioned typing on his phone at the airport, and gosh, it was endearing because I do the same thing all the time. On this road trip, I lugged my paper journal with me, but mostly I have iNotes to retrieve from my email and sort.
I gotta complain about one thing: I'm sick of sad-guy writers going on about other classic sad-guy writers. The Beats, especially Kerouac, Fitzgerald, Steinbeck, thankfully not Hemingway. I would never deny that these men were geniuses, but UGH, is this how y'all feel when I adulate Sylvia Plath?
I'm not doing a good job of explaining that I liked this zine. I'll leave you with the quotable quote that stuck in my heart: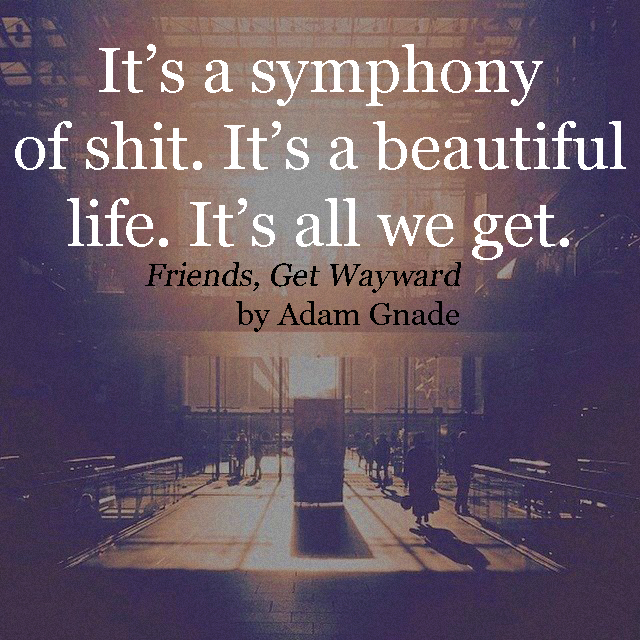 Ain't that just the nature of existence? The zine costs $4 at Pioneers Press.