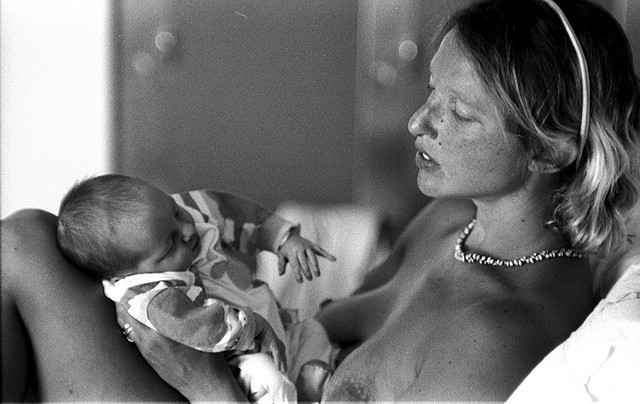 I want to share a thoughtful email response to my recent post about anti-natalism. The author gave me permission to publish her thoughts, provided that I conceal any identifying details. Accordingly, I changed a name. Everything else is unedited.
~#~#~#~#~#~#~#~#~#~
First of all, I completely agree that adoption is the way to go in this day and age, what with the scary uprise in world population. We need to take care of those that already are, and focus less on creating new life when we have very limited resources. If we were talking about just a few hundred children, this wouldn't be an issue, but when there are a billion more people in the world than there were 15 years ago, it's an issue. (And it's difficult to fathom that number since it is so vast!)
Secondly, I wanted to share why I chose to have a child. I was in an abusive relationship and I thought that having a baby would bring him and I closer together. I wasn't allowed to have friends, or talk to my family. I was literally at home all day long with no internet, and he was the one that had access to the phone. I definitely thought that he was the know-all and be-all of life, and I thought that I was too stupid to be able to leave him. I was convinced that I couldn't be loved, because he told me that I was unlovable. In this case, choosing to have a baby with him was not a good decision, since he actually became more abusive after she was born, and then I left him when Stacy was five months old.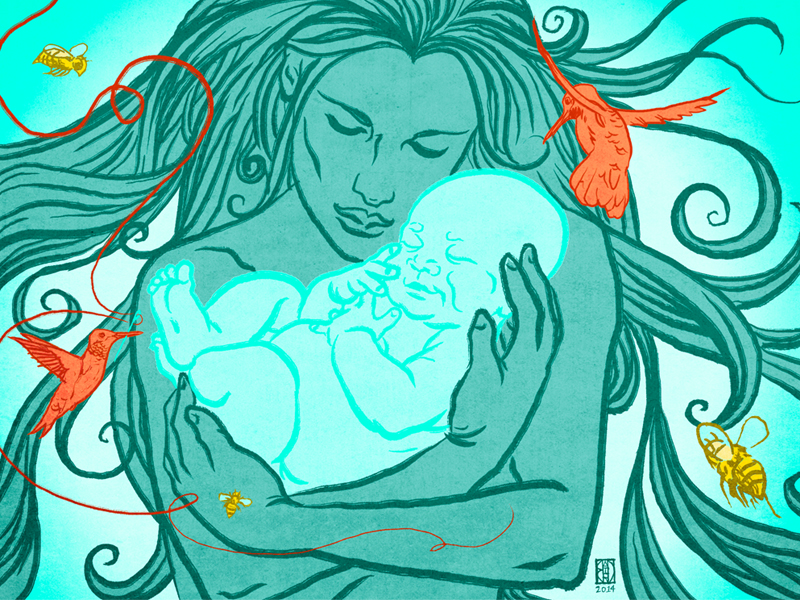 It's this weird state to feel regretful but not regretful at the same time. I have a beautiful little girl that I love so much, but then I remember the circumstances that led to her existence, and I am sad that one day she will learn about her father, and she will develop her own feelings about why he chooses not to be a part of her life.
Sorry if this seemed like over-sharing, but I really wanted to put my voice out there, since I can relate to what you posted. It's difficult to speak out on this topic since it's one that a lot of people are sensitive to. Whenever someone asks me if I am going to have another kid, I just say no. There is no way. I just couldn't handle the stress.
My ex's step-mom told me that when she gave birth to her son, she couldn't help but think in those moments, "What have I done? Why did I bring this person into the world?" She said it was simultaneously heart-breaking and beautiful.
I think back to what my mom went through as a single parent with me, and I am just flabbergasted at how well she handled such a stressful situation. I was in and out of the hospital for mental illness and self-harm, and yet she didn't fall under the weight of it all and took care of me.
~#~#~#~#~#~#~#~#~#~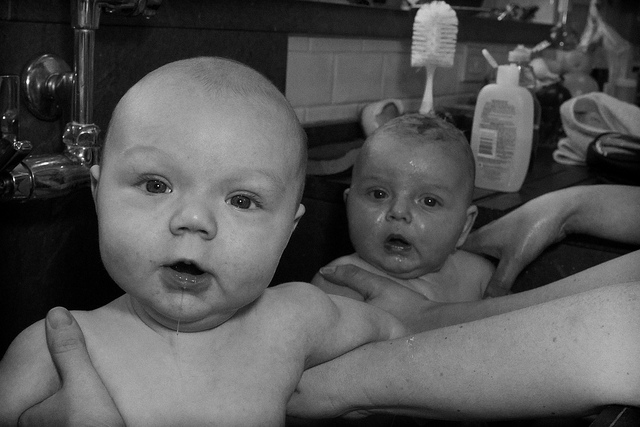 Thank you, anonymous contributor, for sharing your experiences! Here's what I wrote back:
From my perspective, you are a great mom to Stacy, and you've taken care of her and yourself in the best way you had the resources to do! Abusive relationships are no joke. I'm glad that you and your daughter are safe now. Regardless of anyone's feelings about the ethics of reproduction, I don't think you should feel bad about your choices.

To be clear — and this definitely wasn't apparent from my original post so I'm going to go back and add a disclaimer — I don't think parents are bad people. I recognize that my perspective on this is totally different from most people's. The reason I usually don't write or talk about it is that there's zero chance of substantive change — at best I offend people I like (e.g. you, although you don't seem offended). Sometimes my editorial self-control gets away from me, though.
I'm still interested in additions to this general discussion, so feel free to get in touch.