Barnacles is a clone of the Hacker News clone Lobsters, but Barnacles is aimed at bootstrapping entrepreneurs instead of general software devs. It's a lot like Hacker News, actually, but maintained for small-scale internet businesspeople instead of enterprise employees. Barnacles is pretty low-volume compared to a place like /r/Entrepreneur, but that means it's more thoughtful. So far I'm enjoying interacting with the frequent contributors, and the links that rise to the top usually feature concrete techniques that you can readapt to your own business.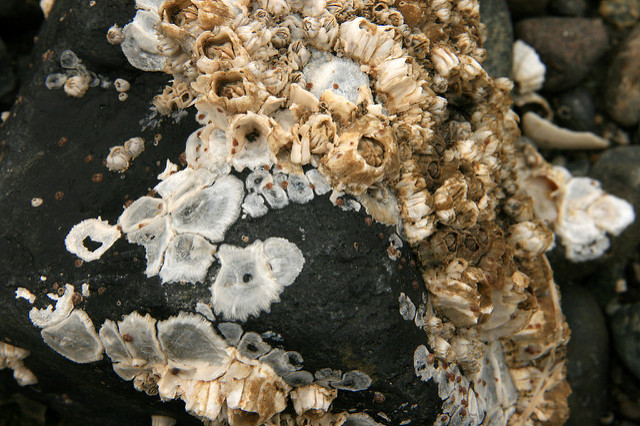 Most social venues yield what you put in. My personal Twitter account is enjoyable as well as promotional because Twitter is a platform that perfectly fits how I want to interact with strangers (through ironic jokes). I spend a lot of time on there, quoting the articles I read and commenting on other people's thoughts. I do that on Facebook too, but it's more of an afterthought. Barnacles provides something in between — I can post a link without extensive commentary, but if it's not valuable, I'm not using the forum correctly.
I also self-promote via Barnacles. For instance, I'll post a link to this article. When you make sure to post links to useful articles and generally provide value to others, they don't mind a little bit of self-promotion.
"If you're truly talented, then your work becomes your way of doing good in the world; if you're not, it's a self-indulgence, even an embarrassment." — Kathryn Chetkovich
I think a lot more people are "truly talented" than we typically acknowledge. Marketing is still hard, but when we band together, we build up our collective knowledge and do a better job.
"Software is a completely new type of good in that it is both infinitely differentiable yet infinitely copyable; this means that any piece of software is both completely unique yet has unlimited supply, leading to a theoretical price of $0." — Ben Thompson
Barnacles is a place where new entrepreneurs collaborate on raising that theoretical price from zero to something more tolerable like $100 per download or $15 per month. Even though software is trivial to copy in a technical sense, it's very possible to convince customers to pay a premium if you deliver value that they need. Sell convenience!